A viral video captured the moment a young man, who was staying in a hotel with two women and bought items worth N85,000, was caught trying to flee without paying his bills.
According to reports, the handsome young man had lodged in the hotel in Benin City with two ladies and purchased items totaling eighty-five thousand naira (N85,000).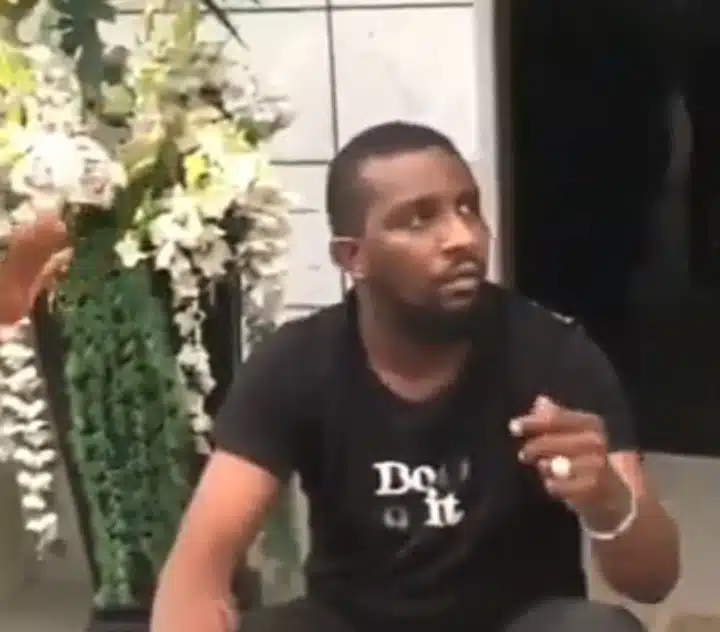 However, to evade paying the bill, he attempted to leave the premises by climbing the hotel fence but was caught by the security guard on duty.
The man, while being interrogated after he was nabbed, just looked on as onlookers hurled insults at him.
Watch the video below,
In other news, a trending video shows the moment a Nigerian lady, identified simply as Grachi, was caught with her friend's boyfriend in a hotel room in Port Harcourt, Rivers State.
Grachi reportedly visited her friend's boyfriend unbeknownst to her to "comfort" him after she found out he lost some money.
Unfortunately for her, the man's girlfriend got wind of her plans and stormed the hotel to confront her with other ladies.
In the trending video, the ladies were seen embarrassing Grachi for going behind her friend's back to visit her boyfriend undercover to "comfort" him.
They also claimed that Grachi lied to her own boyfriend that she was going to visit her female best friend. She was seen crying profusely in the video as a man believed to be the boyfriend they were fighting over, was pressing his phone on the bed. (Watch the video here)