Nollywood actress, Toyin Abraham, has responded after being slammed for a viral video of her with Instagram comedian, Sydney Talker.
The pair recently made waves on social media after a video of them hugging tightly at an event leaked online.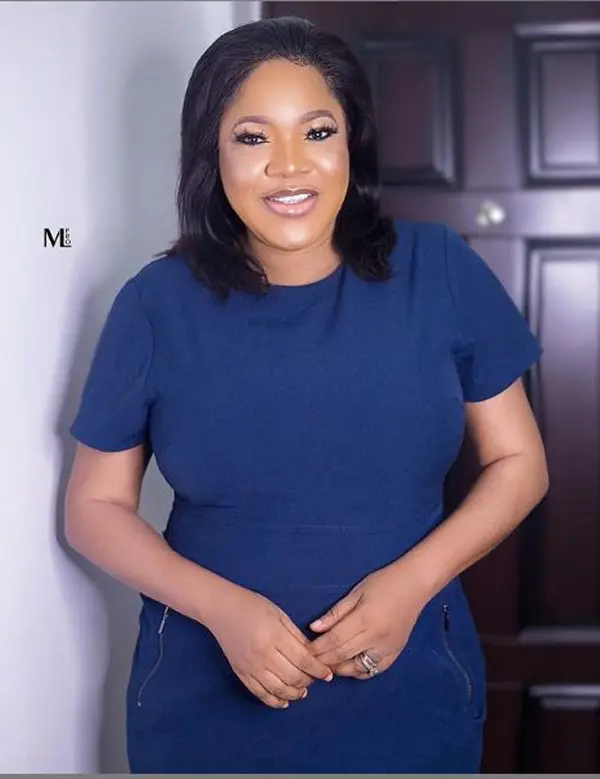 Toyin was at a cinema gathering with her fans when she met Sydney, who made a scene by hugging her tightly when he saw her.
In the clip, Sydney Talker can be seen hugging and awkwardly holding the married actress, an action many feels was inappropriate.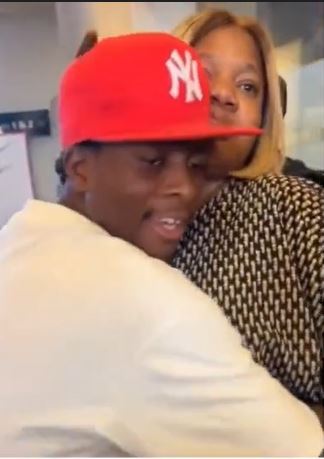 "Yeye woman. Married woman o. No wonder she dey get issue with her husband," an internet user wrote while responding to the video. (Watch Here)
Amid the backlash, a disinterested Toyin Abraham responded to the comments to reveal that she also received a kiss from him.
"The video is not complete self
person that even kissed me
," she wrote.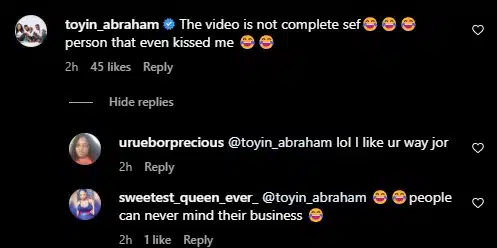 This is coming after Toyin Abraham shared a video of the touching moment a fan burst into tears after meeting her for the first time.
The actress and film producer did a meet and greet at the Silverbird Cinema, Lagos, for her latest film 'Ijakumo' on Sunday, January 8th, when she met the young woman.
The lady, who has been a huge fan of the actress since childhood, couldn't contain her emotions after seeing the actress for the first time in her life and burst into tears.
Her emotional outburst caught the outstanding actress's attention and she began to hug her warmly while crying uncontrollably on her shoulder.
Toyin Abraham posted the video on her official Instagram page, revealing that the incident is one of the greatest experiences of her acting career. (Continue reading)