Billionaire daughter, Florence Otedola, better known as DJ Cuppy, has broken her silence after her boxing fiancé, Ryan Taylor, was knocked out of a boxing match in the first round.
Ryan Taylor faced Brandon Scott, better known as the Swarmz, at the OVO Arena Wembley in London, but managed to break away just 30 seconds into the fight.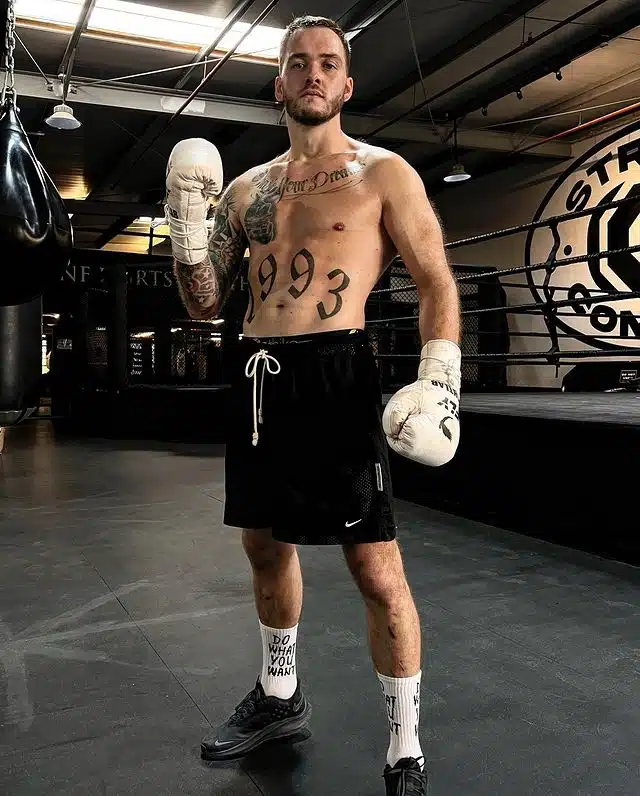 The fight ended unexpectedly in the first round when Swarmz delivered a punch to Ryan Taylor just 30 seconds into the match. (Read Here)
In a post on his Instagram Stories, Ryan explained that the blow hit his eyeball, causing him to instantly lose his sight.
"The glove caught my fucking eyeball. I can't see shit. Mad …," he wrote while adding a laughing emoji.
However, DJ Cuppy has now taken to Instagram to rally support for her lover while noting that his overall well-being is worth more to her than any boxing match.
"The LOML 
♥️ THANK GOD your eye is recovering. You scared me from ringside straight to A&E 
 …Sorry fans, I pick his eyesight OVER any boxing match ANYDAY! #SorryNotSorry", she captioned a loved-up photo of them together.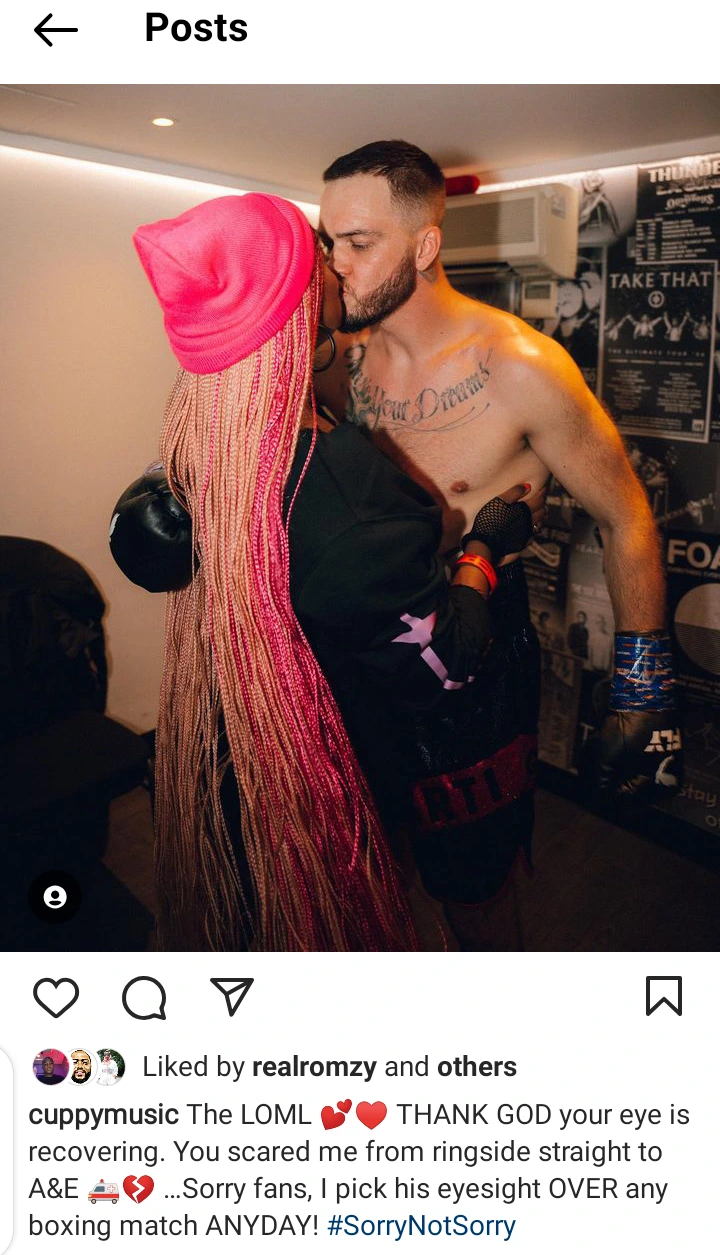 See how fans responded to DJ Cuppy's post as you scroll.
@kizobillz wrote: "Love is blind nor mean say e go come blind for real life bcos of a match
".
@maicontush wrote: "Leave this man make him face his career, he was supposed to train una they travel all around, now them done use punch cut him eye 
".
@afrikanking001 wrote: "Na anyone you begin love, dem begin beat them. You love AJ. Since den he still dey collect beating. This one now dem beat am run from ring 
."