Popular Nollywood actor, Yul Edochie's daughter, Danielle, has lashed out at Nigerians who she feels are desperate and have so much time for frivolities.
The 17-year-old, who is Yul Edochie's first child with his wife, May, said this while revealing how far social media trolls go to leave obnoxious comments on her page.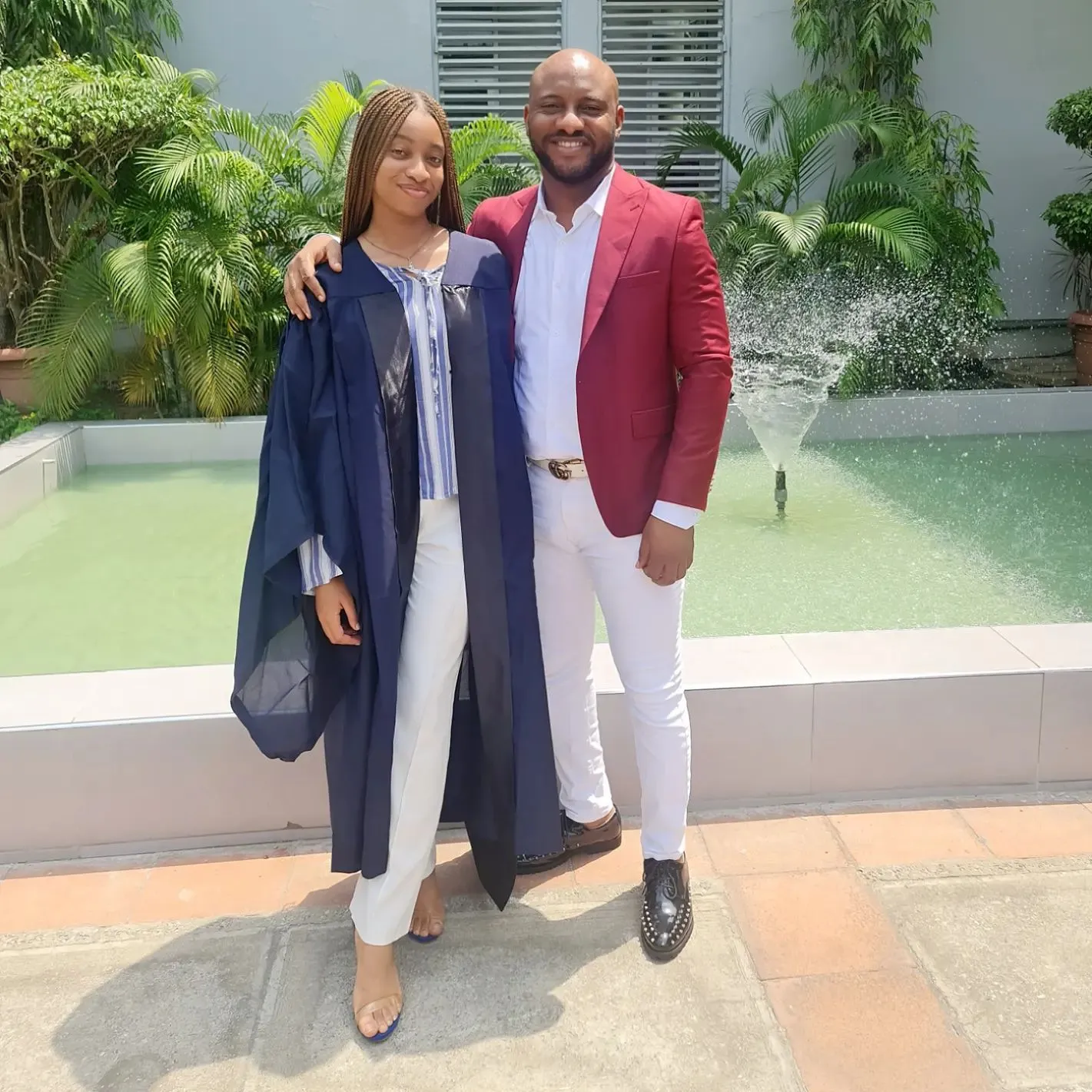 It looks like Danielle Edochie has had to block some social media trolls in the past, but they didn't back down and instead, opened up multiple Instagram pages to comment on her page.
The 17-year-old questioned how desperate some people could be and stated further that their desperation is disgusting.
"Nigerians have soo much time & it's so crazy how you create another/several Instagram accounts just to comment under a person's post after your first account got blocked by the person. How desperate can people be." She wrote.
See her post below,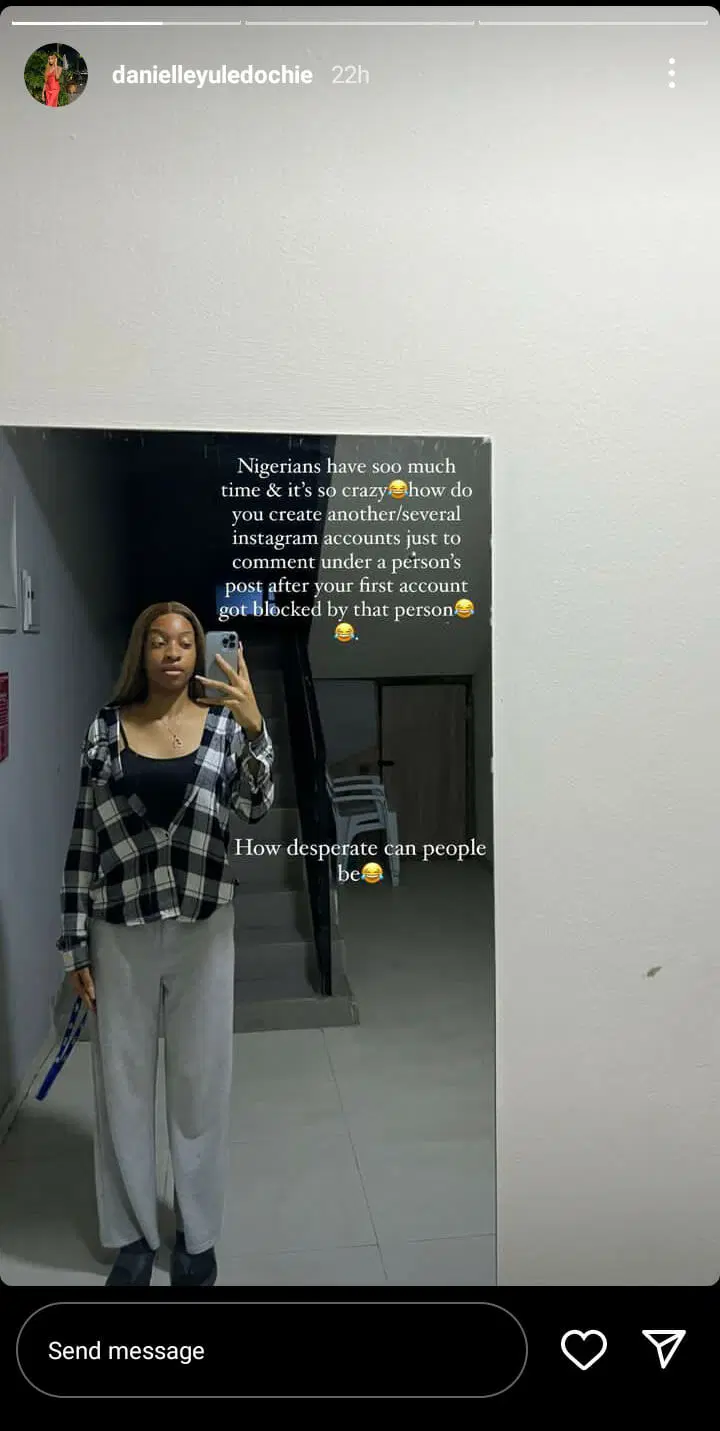 Meanwhile, a Nigerian woman has attacked popular Nollywood actor, Junior Pope Odonwodo, for berating her father, Yul Edochie, for marrying a second wife.
Junior Pope had taken to his official Instagram page to subtly jabs Yul Edochie for boasting about being a proud polygamist.
It is worth recalling that Yul Edochie caused controversy yesterday after claiming that God commanded him to take Judy Austin as his second wife in order to give their son an identity.
He wrote in part,
"I'm a very proud Polygamist with my full chest, Read Exodus 21 vs 10, The Bible acknowledges Polygamy. It is my destiny. God directed me to do it. So I can give my son a proper identity. Therefore it came with many blessings…(Read More Here)
In an apparent response, Junior Pope Odonwodo shared a photo of himself and his wife, Jennifer Awele, in a message he posted moments later, saying a monogamous marriage is always the best.
"ONE MAN, ONE WIFE still remains the best ……Nothing can change that ………Happy Sunday Swagnation
Sunday vibes with wifey…(Read Here)
However, this didn't sit well with a young woman, identified as Esther Nwachukwu, who was addressing Junior Pope in a video she shared on her Instagram page.
Esther, who recently inked Junior Pope's name on her body, apparently called the actor a hypocrite and asked if he can swear that he has never cheated on his wife.
She further accused Junior Pope of sleeping with multiple women, adding that a man with two wives is better than someone like him who gets involved in extramarital affairs. (Watch Here)